Have Questions?
I have answers! Finding information on photography websites can be time consuming. I like to be as transparent and upfront as I can, helping you every step of the way. As a result, you'll have more time to do the things you enjoy, and spend less time sifting through lots of photography sites looking for often hidden or missing details.
What should I wear?
Your wardrobe makes a huge difference in a photograph. If you'd like to convey a look of fine art that you may hang in your house, try to wear something special and classic. Try not to be overly matching, but stay coordinated. A family of colors spread throughout a group tends to work best.
How much does a session cost?
Family portrait sessions start at $250. Please view each specialty for more details.
Do you shoot weddings?
I found that I excel at planned sessions that have no time limitations and no set schedule to follow. Weddings, while beautiful, aren't something I typically handle. I do better in short bursts and weddings are long and physically demanding. I know my strengths and stick to them in order to have a good work/life balance. I do, however, shoot lovely engagement photographs.

How long is a portrait session?
A typical portrait session usually lasts one to two hours, depending on various factors like weather, locations and attention span/energy of little ones. For business headshots/environmental portraits the time is much shorter – 30 minutes.

My whole family is in town on vacation, do you photograph large groups?
I best serve clients in more intimate sessions where I can pay close attention to detail and make a connection with my subjects. I try to keep family portraits around a maximum of six people.
Can you take photos at a birthday party?
My style is more of fine art and in keeping with that, I like to photograph individuals and small groups to give my clients work similar to what's in my portfolio. Birthday parties and events are not something I take on.

Do I get to keep my original files?
I used to give out original files, but found the images selected and hand retouched best represent my style. I'd like to have a consistent brand image and no longer give out unedited images. If you'd like more photos retouched, please contact me for pricing. 
How will I receive my photos?
I typically send a few sneak peeks in the few days after your session. You will receive an online gallery of proofs where you can select your favorites to be retouched. After your favorites are edited, I can either give you a link to download your files, or mail a small thumb drive to you.
When is the best time of day for a session?
I am a natural light photographer and shoot in the hour and a half before sunset and sometimes for a short time past. Very early morning also works as well. This allows for soft even light, less squinting and rich tones. I do not shoot in the middle of the day in the summer at all. We all want to enjoy your session, so keeping things cooler with less direct sun is a must. However, some winter and autumn days can be great at various times due to the typically overcast weather.

Your Photo Session in 5 Easy Steps
Submit
Session Inquiry
Tell me your needs.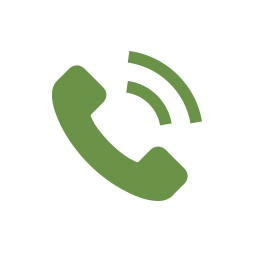 Schedule
Your Session
I'll call you to set the date.
Star in Your Shoot
Enjoy your session.
Review Online Gallery
Choose your favorites.
Love Your Photos
Receive by mail or online.
With no creative bone in my body, my hope is that whatever photographer we work with has the vision and leadership to come up with great and unique shots without direction from us. Sheri is that photographer and more! She has a unique perspective coming from a travel-inspired photographic background that she is able to apply to all portraits, be it family, landscapes or architecture. She's not afraid to take risks and throw out new ideas finding potential in every home and setting. My favorite part is being able to see her beautiful edited pics at the end of the day through the pictures that have become among the most revered in our house.